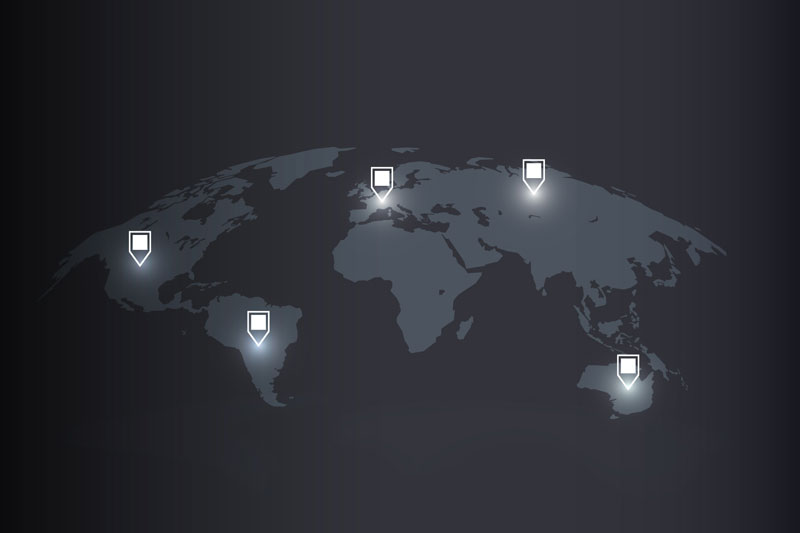 All over the world, for whatever application you have in mind.
Alberti angle heads are distributed worldwide: we have a dense network of partners working with us to offer Alberti quality everywhere.
In order to maintain a high level of both production and service, our distributors periodically visit our company to be updated on the latest news and how to service our products.
We are in 30 countries with a widespread distribution on different territories from Europe, up to America, Asia, Oceania, Russia and India.